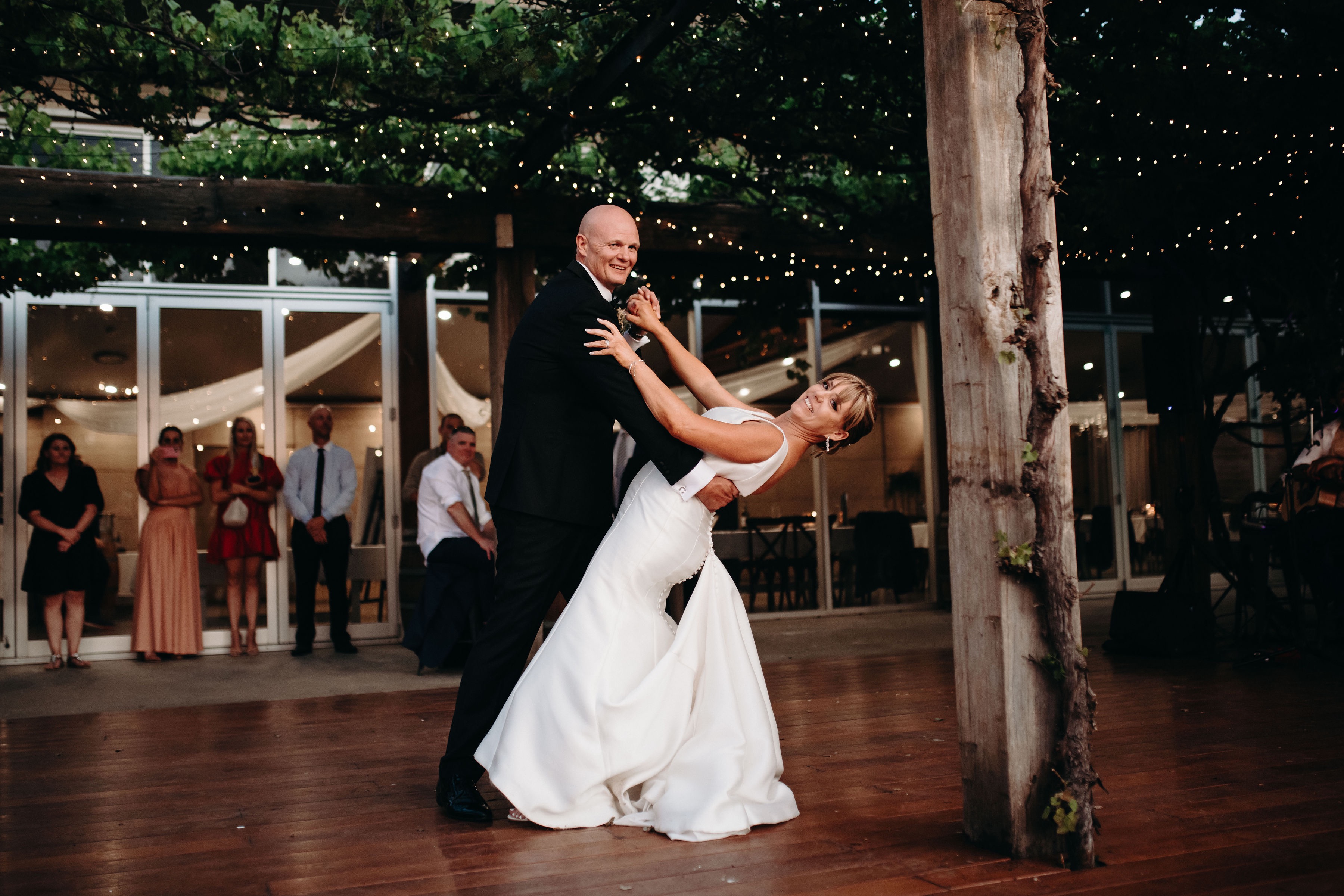 The story of how we met goes a little like this… we had known each other since our younger years and in 2020 during the pandemic, we saw one another in a line-up at Bunnings after 23 years. Through a friend of mine, the word got back to Brent that I still thought he was good-looking. We then added one another on social media and started messaging.
Because the world was in lockdown walking was the only way we could see each other. We spent quality time together catching up on the past years. Talking about our families and friends we share together. There was definitely a spark and connection between us.
When venues started to open their doors again, we went on our first real date to The Milestone. Only 10 people could be in the venue and you only had a window of 2 hours to eat and it went on from there.
The most memorable moment from our day was… saying our vows and definitely the first kiss as husband and wife. Oh, and our first dance was pretty special. We practiced and practiced and still got it wrong. LOL!
The song for our first dance was… Forever and Ever Amen by Ronan Keating and Shania Twain
We're so glad we… got to enjoy our ceremony and reception at the one venue. The backdrop for our photos were endless. The style of food we chose was canapés and grazing boards, followed by a sit-down meal, which was amazing. Our guests raved about the food.
After our wedding, we set off on our honeymoon to… Port Macquarie, NSW. It was a great spot to have long lunches and do nothing.
Vendors:
Venue - Lazy River Estate
Photographer - Nat Salloum
Celebrant -Helen McLean
Dress - The Wedding Shoppe
Hair - Sally Leonard
Makeup - Make Up by Donna Maree
Suits - Harry's for Menswear
Catering - Lazy River Estate
Venue Styling -Taylormade Weddings and Events
Flowers - The Meadow
Music/DJ - Isaac Compton