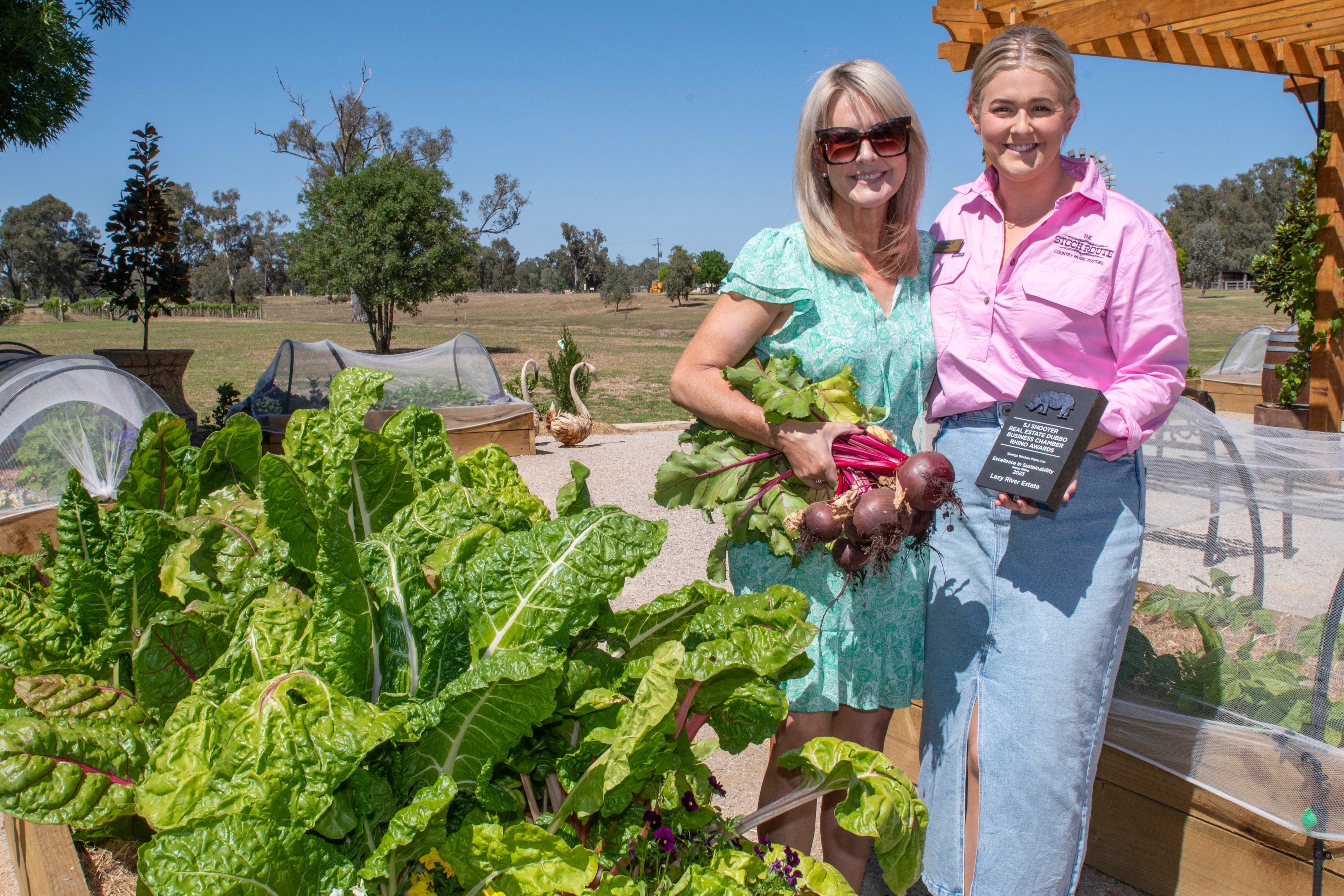 We had so much fun attending the SJ Shooter Real Estate Dubbo Business Chamber Rhino Awards last weekend and were incredibly honoured to walk away with the award for Excellence in Sustainability, sponsored by Taronga Western Plains Zoo.
But what makes Lazy River Estate green?
While our initial goal was to make small changes to make Lazy River Estate more sustainable (by adding a solar system, expanding our rainwater tanks, growing fresh herbs and reducing our paper trail through a new digital strategy) our long-term business sustainability goal was create a 'paddock to plate' experience at Lazy River Estate, with the objective that our property supports 80% of our kitchens produce needs.
Led by green thumb Krissy, our team have poured their heart and soul into creating a custom fruit, vegetable and herb garden over the past few months and we are so excited that it is already producing an abundance of goodness for our kitchen to use and our guests to enjoy.
With an array of fresh produce now at our fingertips, our kitchen will continue to create seasonal menus, based largely on what we are growing ourselves. This ensures a fresh and exciting dining experience for not only our newlyweds and function holders, but also our guests at our weekly restaurant, Cultivate by Lazy River Estate.
We have also implemented a zero-waste policy in our kitchen - all ordered and produced food items are used in our kitchen for meals or to create stocks, sauces and preserves. Any excess cooked food is donated to a local charity and any scraps or unusable food is added to our compost system.
Our kitchen is further supported by fresh eggs that our chickens lay, and in the last six months alone we have added an additional 60 trees to not only the new garden space but across the property.
They say a little bit goes a long way, and while our 'green' project is in its early days, we are so proud of this achievement and look forward to sharing our garden with you as it grows.