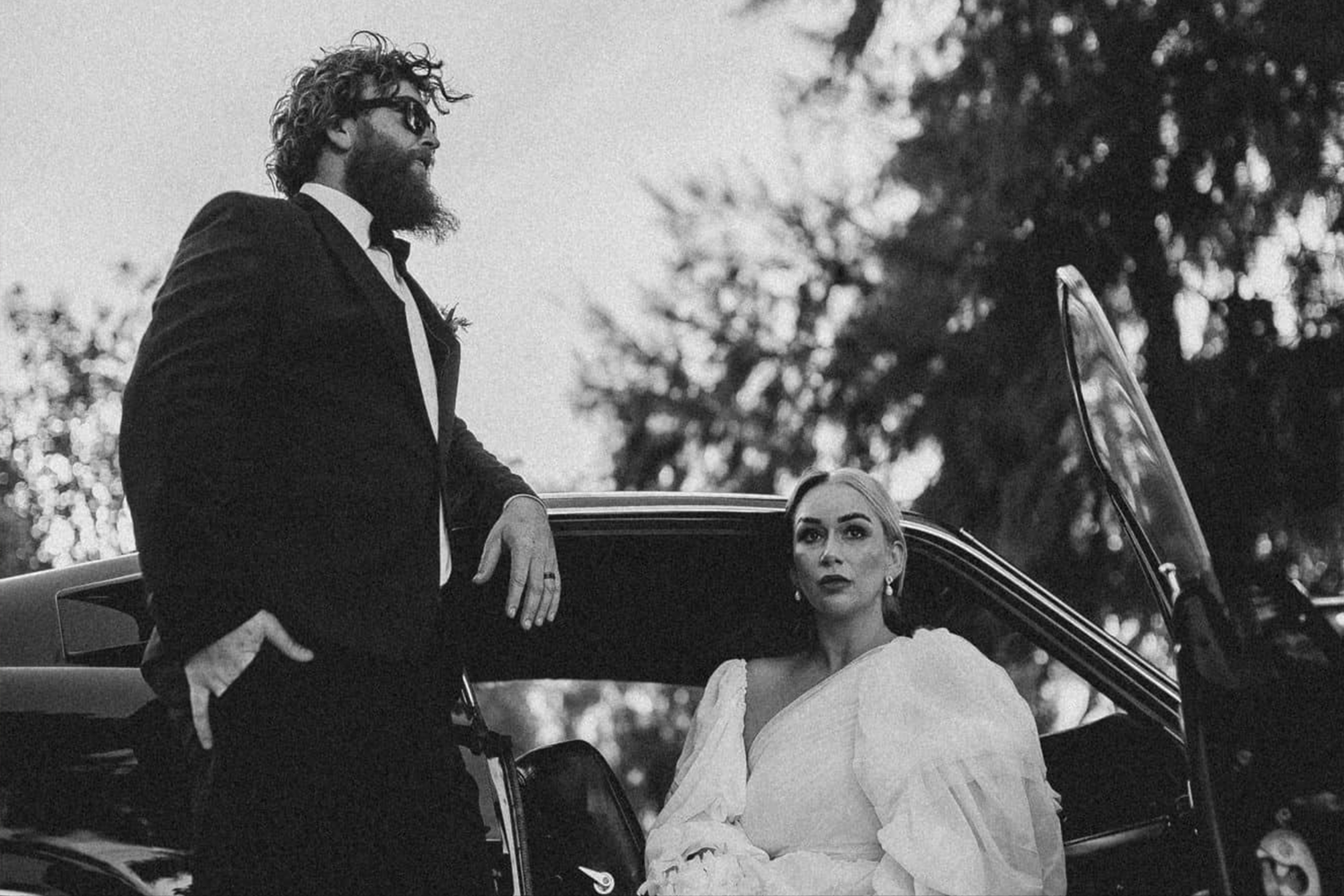 The story of how we met goes a little like this… we met after a few beers at the pub on ANZAC day in 2017 (we went to high school together but weren't friends lol).
The most memorable moment from our day was… the excitement of our kids & the bridal party entrances.
We're so glad we… just did us, everything was completely our style, we didn't follow "traditions" we just focused on what mattered to us, we didn't listen to controversial opinions as it was our wedding no one else's & our loved ones respected that.
After our wedding, we set off… for a mini moon & plan to head to NZ for our anniversary
Vendors:
Venue - Lazy River Estate
Photographer - The Moonstone Collective
Videographer - Copper Co Photography
Celebrant - Pippa Moore
Dress - Lace & Beads and custom Etsy sleeves
Bridesmaid dresses -Various online boutiques
Hair -Arcana Hair Design
Makeup - Tay Radford
Suits - Harry's for Menswear
Catering - Lazy River Estate
Venue Styling - The bride
Flowers - Denise's Flower Studio
Music/DJ - Sam Coon
Wedding bands - Michael Hill and Wallace Bishop