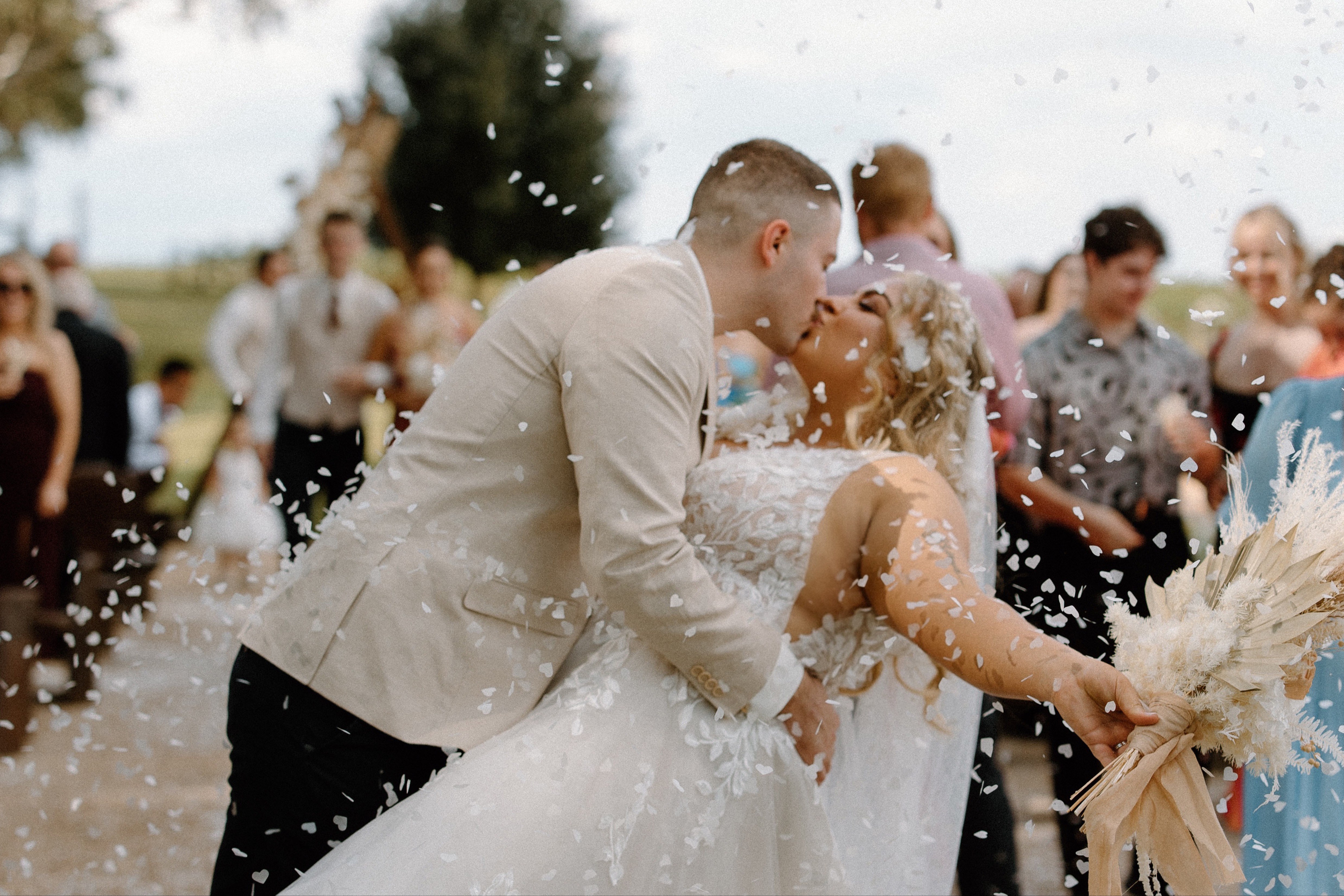 The story of how we met goes a little like this… In early 2018, one night after school, I received a Snapchat friend request from Sam. Damn I thank my lucky stars every day that I decided to accept! From there after getting to know each other and catching up, we blossomed into the loving couple we are today. We have been through thick and thin, accomplishing so much together. We are best friends, high school sweethearts and each others forever.
The most memorable moment from our day was… all of it honestly for both of us! However, my favourite memory was dancing and singing with our loved ones, creating memories after I married the love of my life. For Sam, his most memorable moment was seeing me walk down the aisle, thinking to himself how beautiful the love of his life looked.
The song for our first dance was… Falling in Love by Hailey Reinhart.
We're so glad we… personalised our day to represent us. The decor, food, planning... everything about it was just 'us'! We created the most magical and perfect day.
After our wedding, we set off on our honeymoon to… New Zealand towards the middle of 2023
Vendors:
Venue - Lazy River Estate
Photographer - Amy Allen Creative Co
Videographer - Dillon Price Photography
Celebrant - Michelle Mawbey
Dress - Brides in Love (Sydney)
Bridesmaid dresses - Shona Joy
Hair - Cherie Maxwell and Lexi Berry
Makeup - Tay Radford
Suits - The Suit Shop (Charlestown)
Catering - Lazy River Estate
Venue Styling - Us!
Flowers - Denise's Flower Studio
Music/DJ - Duncan Ferguson
Wedding bands - Angus and Coote